Meet the team
Viamaster training
As part of Viamaster Logistics Group with transport, warehousing, international and training operations, we have over 50 years of training experience in the transport and logistics sector.
Experts in Training
Our Team
As part of Viamaster Logistics Group with transport, warehousing, international and training operations, we have over 50 years of training experience in the transport and logistics sector.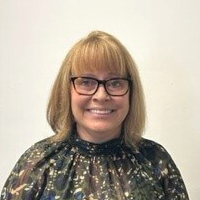 Victoria Barrett
Managing Director
I am the MD of Viamaster Training and one of the original founders. My philosophy is simple 'There is a solution to every problem'. I was approached by the Directors of Viamaster Transport in 2008 to join them – shortly after, Viamaster Training was born. I realised very quickly that my skills were transferable to the training sector and now have that same passion for Driver Training.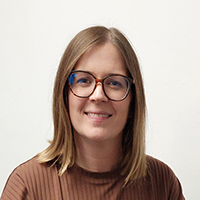 Lizzi Greaves
Operations Manager
I have been with Viamaster Training since 2019 after working in the Further Education sector for more than 12 years. I currently support LGV apprentices within my role to achieve their qualification.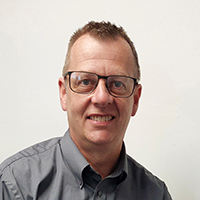 Karl Barman
LGV Training Manager
I have worked in logistics over 30 years as a driver then into instructing which I have been doing for over 20 years.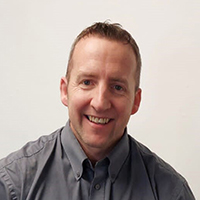 Steve Telford
FLT Training Manager
I'm a friendly, highly professional MHE instructor with over 20 years experience in the training sector.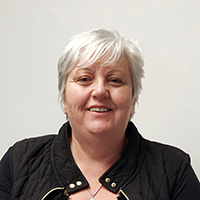 Keiley Holland
Admin Support
I joined Viamaster Training in July 2020 after working in adult education for 15 years. I have over 20 years' experience of supporting adults to progress in life and reach their own goals. Within my work role, I support future ambulance drivers to reach their C1 qualifications and help them progress onto blue light training within the NHS.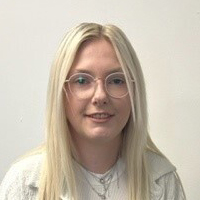 Olivia Firth
Admin Support
I have recently joined Viamaster Training and I am currently working as a trainee administrator. One of my key roles is to support delegates with their HGV and FLT training so that they can progress within their careers.
Phil Hargreaves
FLT Instructor
I have been a FLT instructor for 5 years and also train the instructors. I love what I do which drives me to be passionate in my training.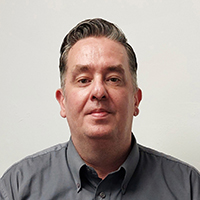 Karl Muthick
FLT Instructor
I have worked in the warehouse and logistics industry for the past 28 years. For the past 5 years, I have been a training manager and a health and safety manager for the last 10 years.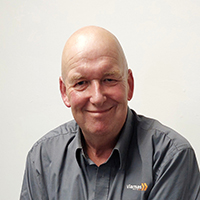 Paul Sissons
LGV Instructor
I have been in the commercial training sector for about 10 years. I am an LGV driver trainer and also an RTITB accredited forklift instructor and examiner. I also teach Shunter training and Commercial vehicle banksman training.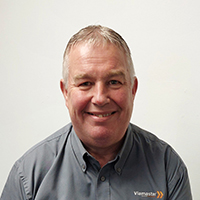 Paul Walker
LGV Instructor
I have been an LGV instructor for 15 years and now has helped to train hundreds of drivers to gain their vocational lorry licence.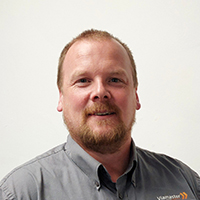 Andy McArdle
LGV Instructor
I have been involved in the transport industry since leaving school. I adapt myself and the way I conduct my training to suite individual needs without losing any of the core elements needed to achieve the standard required.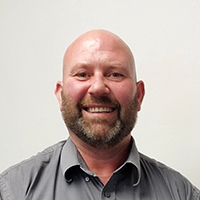 John Wilks
LGV Instructor
I worked in the family business as a steel erector for many years, until my shoulders wore out. I then started driving HGV's, mainly HIAB work, until a year ago when I started my career as an HGV driver trainer. I love my new role. Helping people to achieve a professional qualification is extremely rewarding.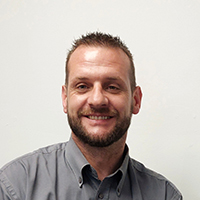 Scott Sherwood
LGV Instructor
Since leaving the army 10 years ago, I have had several different job roles, predominantly in a training capacity. As well as teaching students to drive all HGV category vehicles, I also deliver DCPC, Different First Aid courses and qualifications. I will soon be the company's ADR Instructor. I am also one of Viamaster Training MOD 4 CPC Examiner.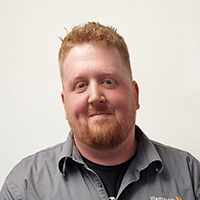 Mike Kearns
LGV Instructor
I started working at Viamaster Training  in October 2022. My role is to train drivers, covering all 3 categories of LGV.
In my previous roles, I used to drive a mix of class 2 & class 1 vehicles for around 10 years.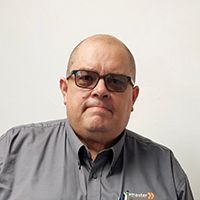 Martin Rothwell
LGV Instructor
I started my working life as a miner for many years and then began my HGV driving career. After many years driving I decided I would like the opportunity to train others. I can not only drive a truck but I am qualified to drive an InterCity Train 125 225!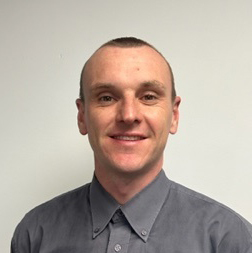 Pete Betty
LGV Instructor
During my 14 year career in the British Army, I gained many training qualifications ranging from vehicle familiarisation, offroad training, tactical driving and ADR training. After leaving the Army, I began my career as HGV driver and moved onto joining Viamaster Training where I work as an HGV Driver Trainer teaching different vehicle categories and delivering ADR lessons.
Viamaster Training
Training & Courses
At Viamaster Training, we offer a diverse range of courses designed to equip you with the necessary skills for success in the transport and logistics industry. Our comprehensive courses cover a variety of areas, including:
Viamaster Training
Testimonials
Our courses have helped many achieve career goals in transportation and logistics. See what they have to say about Viamaster Training:
My thanks to everyone at Viamaster - but particularly John and Lizzi - who have been thoroughly professional and extremely supportive, enabling me to obtain my HGV licence. I would recommend this company to anyone who is interested in starting or furthering a career in logistics.
10 Day Novice Instructor Training. I'm going to start with a massive thanks to Steve and his team for making myself and the other trainees so welcome. I personally was not looking forward to this course, having done this course over 10 years ago, the thought of lesson plans and power point presentation gave me sleepness nights. But from day 1 my thinking started to change. Steve's training techniques are second to none. In my opinion you will struggle to find a better instructor out there. Steve and his team built the confidence up on all of his trainees over the 10 days. And come the end of the course we all failed ? just kidding, it was a pass all round. The legends 100% record continues. Thank you to all at viamaster and best wishes to you all.
Did my training at castleford viamaster, with Phil as my trainer, immediately there was no pressure, I could chill out and have a laugh. However the high standard and completeness of the training was reassuring, so I always felt confident of passing with my trainer.
I'm proud to share that I've successfully completed my RTITB instructor course. Viamaster trainer Steve demonstrated exceptional knowledge in the 2 week training course. If you're looking to upskill, then I fully recommend Viamaster in Castleford as your training partner of choice.
like to say went here for my training and couldn't ask for a better bunch off people my trainer archie was excellent from start to finish he a credit to the company! thank you excellent work
Would highly recommend viamaster for your hgv training i recently passed my c+e through them Andy my trainer was fantastic and really helped me get through the test while my nerves were high put me at ease I am really greatfull for the patience he had with me fantastic trainer.
Spencer Faithfull
03/03/2023
Dear to who is/are interested becoming a wearhouse driver/Lorry driver,I spent a week learning and and training in Class One HGV in December 2022 and another week doing forklift in February 2023. I passed both of the courses in a smooth and straight way.Viamaster did a perfect job and helped me to grain my licences and took good responsibility. My coach Richard (for Class One HGV) and Karl (for Forklift) are always calm whenever they are answering my questions and listen to me. Even with my deafness with implants.To me. Viamaster did brillant equal to 10/10. They do look after their customers and plans organiser. The environment of Viamaster is really the top of the class that everyone should go and learn to train any warehouse's and large size's vehicles in there. So clean in the area and plenty of good cups of hot chocolates.That's not all, a wonderful Lizzy who helped me with my bookings through emails and phone calls to make everything in sense of Viamaster's company. Once I passed, the full neat certificates and licence comes into my email and post in a good smooth time within three days.Really please about Viamaster. They are ace.With my regards, Spencer Faithfull
I recently passed my C+E with these guys and the experience was totally professional and enjoyable, with a structured and relaxed approach to training they totally put me at ease and gave me the knowledge and confidence needed to pass first time
Viamaster Training
Recent News
Stay up-to-date on our training courses, industry requirements and changes in legislation concerning transport and logistics!